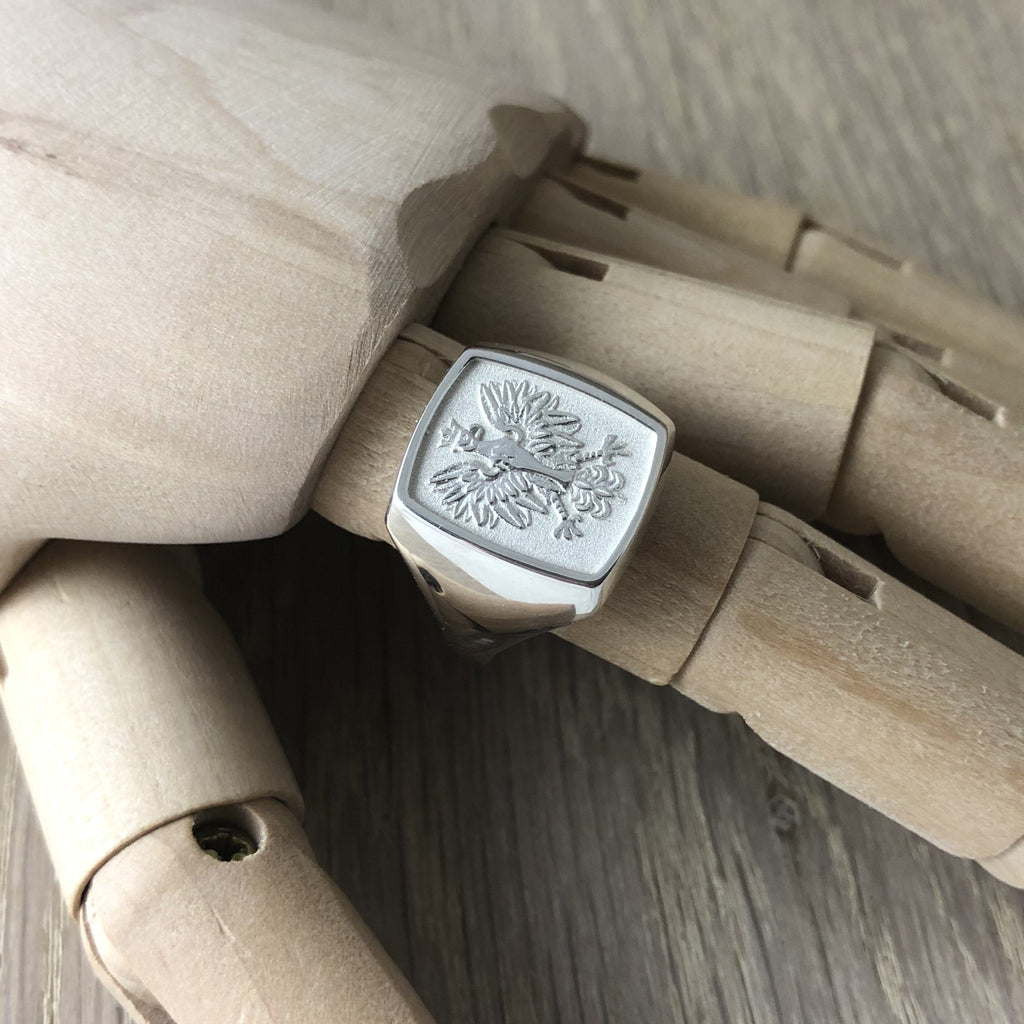 The Signet Ring Company
Spread Eagle - Sterling Silver
Spread Eagle - Sterling Silver
$259.00
or make 4 interest-free payments of $64.75 AUD fortnightly with
More info
Details
Sterling Silver - Spread Eagle
Men's/Women's Signet Ring
16mm x 14mm Cushion
Dimensions:
Size:  16mm x 14mm
Thick:  2mm
Handmade with Hallmark.  Made in Australia.
A beautiful solid sterling silver signet ring displaying the iconic Spread Eagle.
Inherited from early medieval tradition the spread eagle has duel symbolism.  On one hand it was seen as a symbol of the Roman Empire on the other hand the eagle in early medieval iconography represented Saint John the Evangelist, author of the fourth gospel account.  The eagle is a figure of the sky, and believed by Christian scholars to be able to look into the sun.
Heraldic eaglings are enduring symbols used in the national Coats of Arms of a number of countries:
Albania, Austria, Czech Republic, Germany, Liechtenstein, Moldova, Montenegro, Poland, Romania, Russia and Serbia and the United States.

 All of our rings are designed and made in Australia by our expert team of goldsmiths.
Your signet ring arrives in our bronze signature ring box. Free freight in Australia.

Any questions please feel free to email hello@thesignetringcompany.com and we will be happy to help.

Please allow 2 - 3 weeks for delivery.
Available in sizes:  N, P, R, T, V